New boiler installations
Boiler installation Colchester
Looking to have a new boiler installed? Whether your old boiler is beyond economic repair or you need a new boiler that will provide you with the level of heat you need, A R Nunn Plumbing and Heating are here to help. All installations are carried out to the highest standards and to meet regulations.
If you're in need of a boiler installation in Colchester or the surrounding areas then contact us today and we'll be happy to provide you with a free quote. For more information about what's included in our service, please read on.

Our boiler installation service
For most people, getting a new boiler installed can be a significant purchase, so we would never recommend a new boiler if it wasn't required. So if you need us to take a look at your existing boiler to see if a repair is the more cost-effective option long-term, please let us know.
What we do say is if your current one is older than 10 years, it may be time to start thinking about having it replaced. It's important to note that boilers account for around 60% of what you spend in a year on energy bills, so getting an efficient boiler can make a big difference and save you lots of money on your heating bills.

We only fit quality A-grade high-efficiency boilers carrying the Energy Saving Recommended logo. A-grade boilers convert at least 90% of their fuel into heat using condensation normally lost through the flue of older boilers. Also, with gas prices ever-increasing, newer models modulate how much gas is used so as to make it as efficient and cost-effective as possible. Many will also be future-proof which will allow you to connect innovative, new, energy-saving technologies as they become available and more affordable.

Due to improved design and better use of materials, new boilers can be significantly quieter than older type boilers as well as being much safer in the home.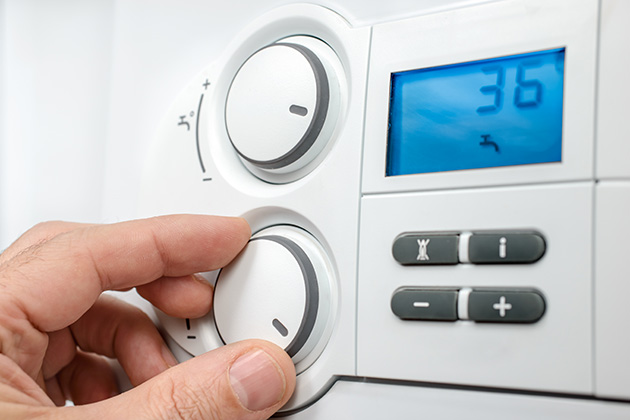 Which boiler is best for me?
There are many different types, makes and models of boiler out there. We always assess the property first and give a full and final quotation to make sure that we provide the best type for you and your home at a reasonable cost you are happy with. We also only fit boilers with long manufactures guarantees as not only do these tend to be the most reliable and efficient but also give you peace of mind for 7+ years that you will be covered for parts and labour should any faults happen.

So if you are thinking of changing your boiler for a new one or it does come the time to change because of breakdowns with the old one you can trust us to do a quality job!

Interested in a new boiler installation in the Colchester area? Get in touch today
For a free quotation and heating assessment please call Tony on 07858 152651 or fill out our website's contact form. Thank you, we look forward to hearing from you.