Landlord gas safety certificate Colchester and surrounding areas
We have a wealth of experience helping landlords, letting agents and property management companies throughout the local area keep their properties up to date with gas safety certificates. All certificates are carried out by our Gas Safe registered engineers and are competitively priced.
If you're a landlord based in Colchester or any of the surrounding areas please contact us for your annual gas safety certificate.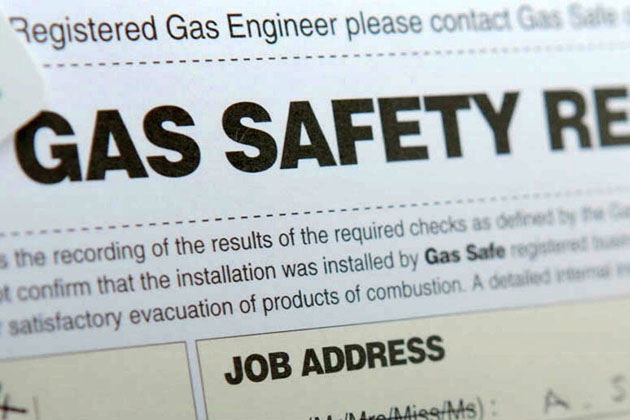 Are you a landlord in the Colchester area?
You probably know this already, but it is required by law for landlords to have had all gas appliances in rented properties they own tested every 12 months by a Gas Safe registered engineer. This is because as a landlord, you are responsible for the safety of your tenants living on your property.
The Gas Safety (Installation and Use) Regulations 1998 covers landlords' duties in relation to gas appliances, fittings and flues and ensures that these are made safe for tenants' use.

A gas safety certificate is required to be issued 12 months after the installation of a new appliance or flue and then annually from that point on. This certificate must be kept on file for a total of 2 years and each tenant on your property will need a copy each time a check is carried out. This must also be provided to any new tenants before they move in.

How A R Nunn Plumbing and Heating can help
As well as having a gas safety certificate issued on an annual basis, we highly recommend having gas appliances serviced at the same time. This does not cost much more extra and provides us with the opportunity to check for other problems that may occur in the future. This helps avoid costly repairs going forward.
We work with many landlords and letting agents in the Colchester area and are familiar with dealing with tenants. We can arrange to pick up keys directly from the local estate agent or through your tenant in order to carry out the gas safety certificate.
After all safety checks have been carried out, we will issue you with a certificate for your records.
Need a gas safety certificate in the Colchester area? Get in touch
If you need to book a gas safety certificate with us, please get in touch by giving us a call on 07858 152651 or by filling out our website's contact form.
We are more than happy to help landlords with their needs throughout Colchester and the surrounding areas including Stanway, Highwoods, West Bergholt, Great Cornard, Sudbury, Tiptree and Fordham.